A little ginger kitten came to his foster home along with his sister from the same litter, but he was much smaller.
Meet Widdle!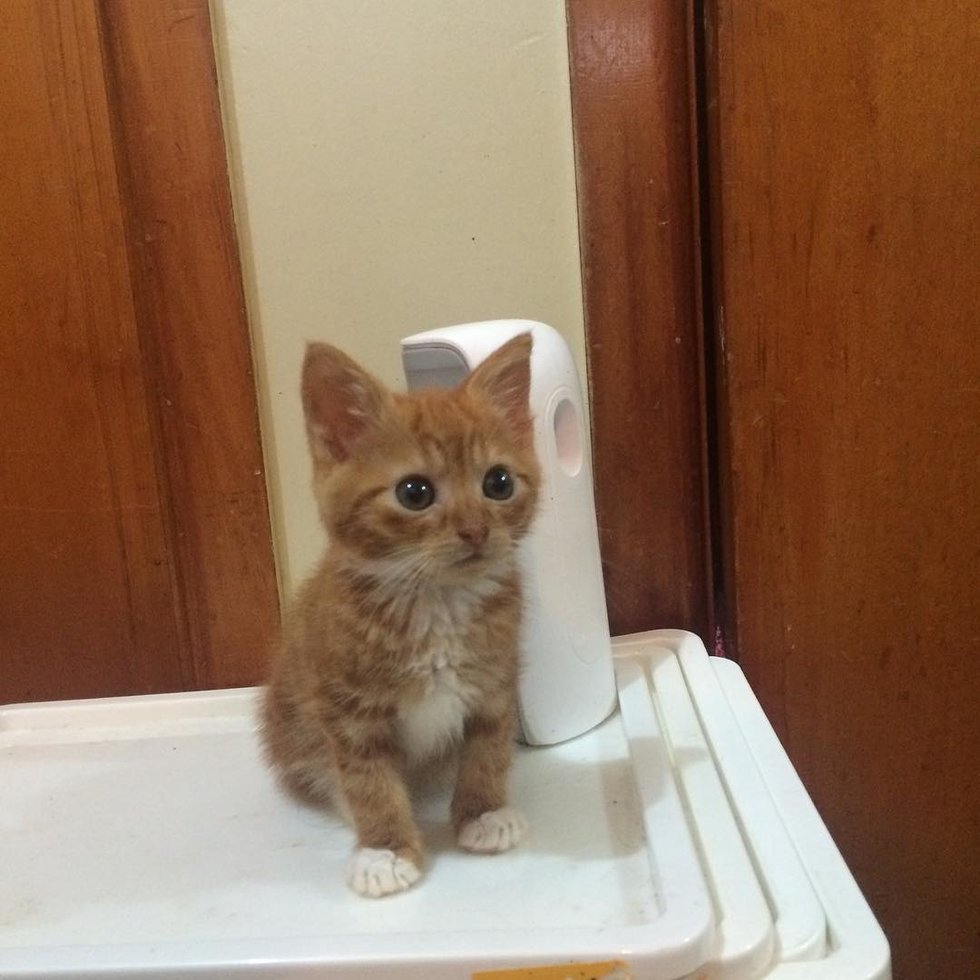 A few months ago, Jessie, a vet nurse and fosterer based in New Zealand, took in two feline siblings and a few other kittens from the Kitten Inn, a rescue group in Lower Hutt, New Zealand. One of them was much tinier than the rest.
Widdle the ginger boy was six weeks old, but only the size of a 4-week-old kitten. He was the smallest of the bunch but the happiest, most chirpy little guy who just wanted to be loved.
When Widdle saw his foster mom, Jessie, he immediately took a liking to her and became her shoulder kitty.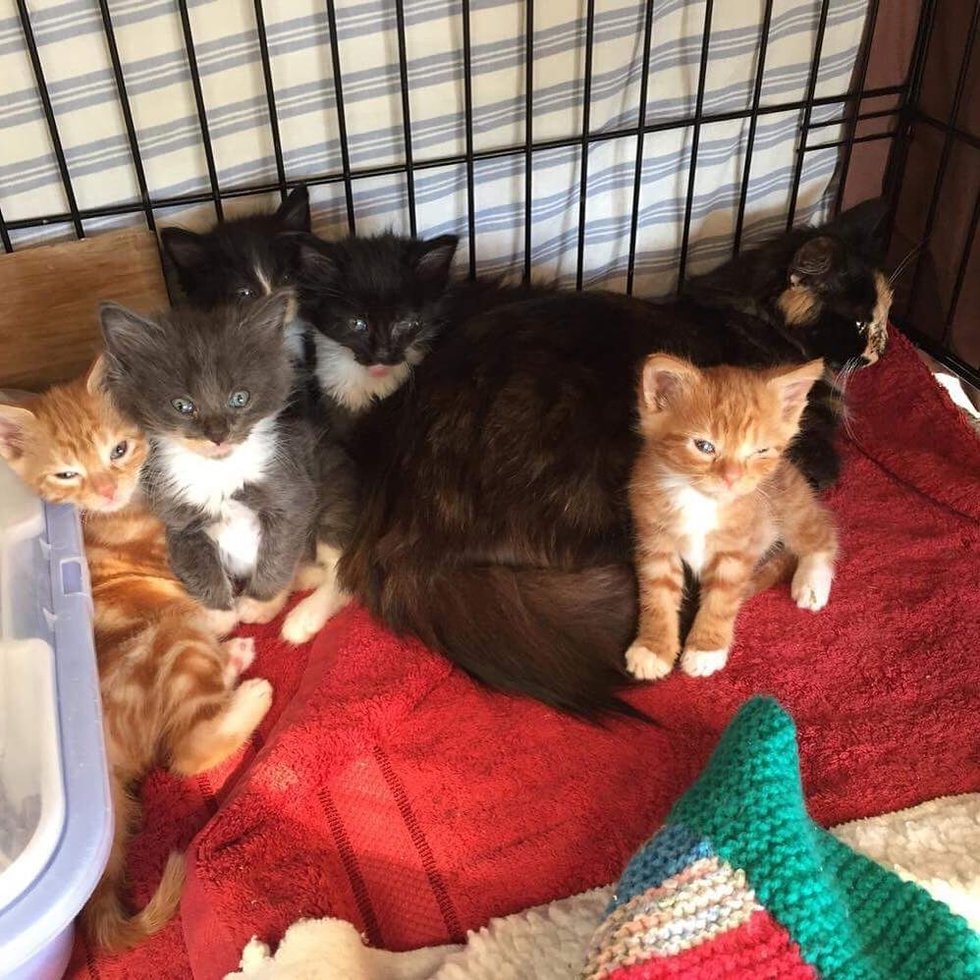 "I fostered him for months while he didn't really grow. His sister and foster siblings all grew as normal and were returned to find new homes," Jessie told Love Meow.
"Widdle stayed and stayed. He wriggled his little orange way into our hearts and souls."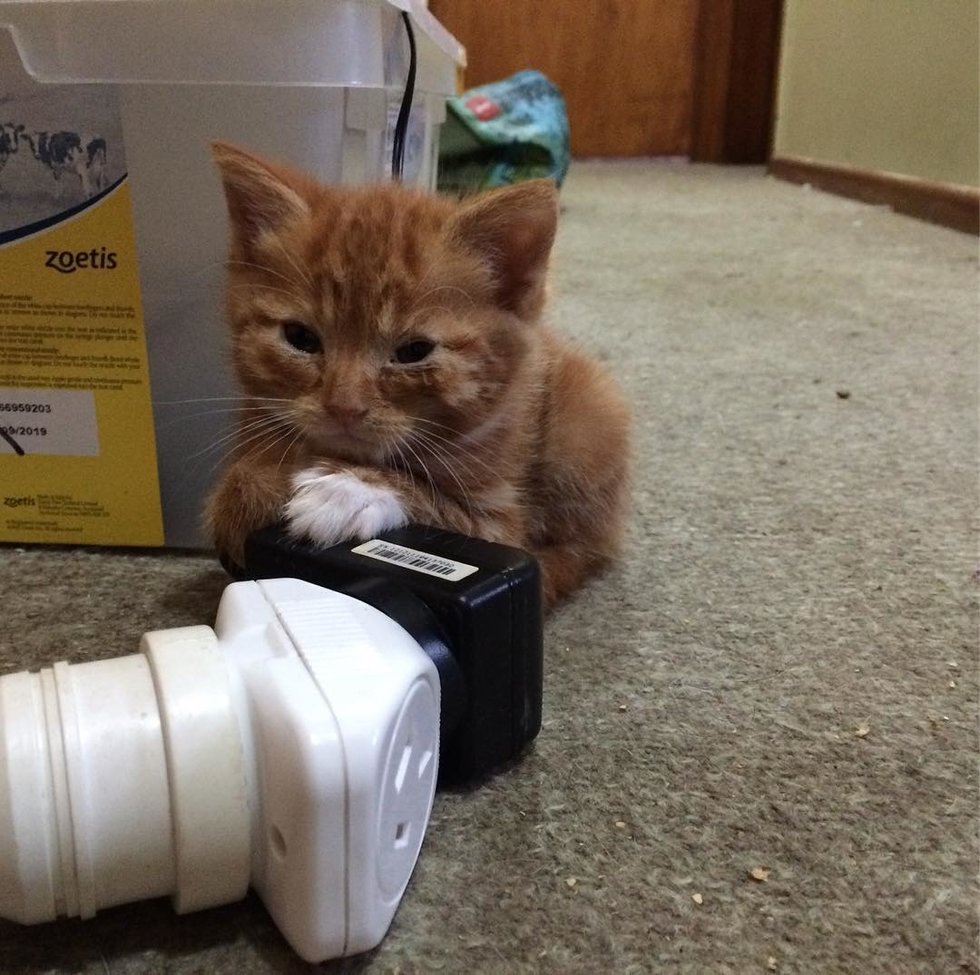 Widdle found a nice warm power station all to himself. He really loves it!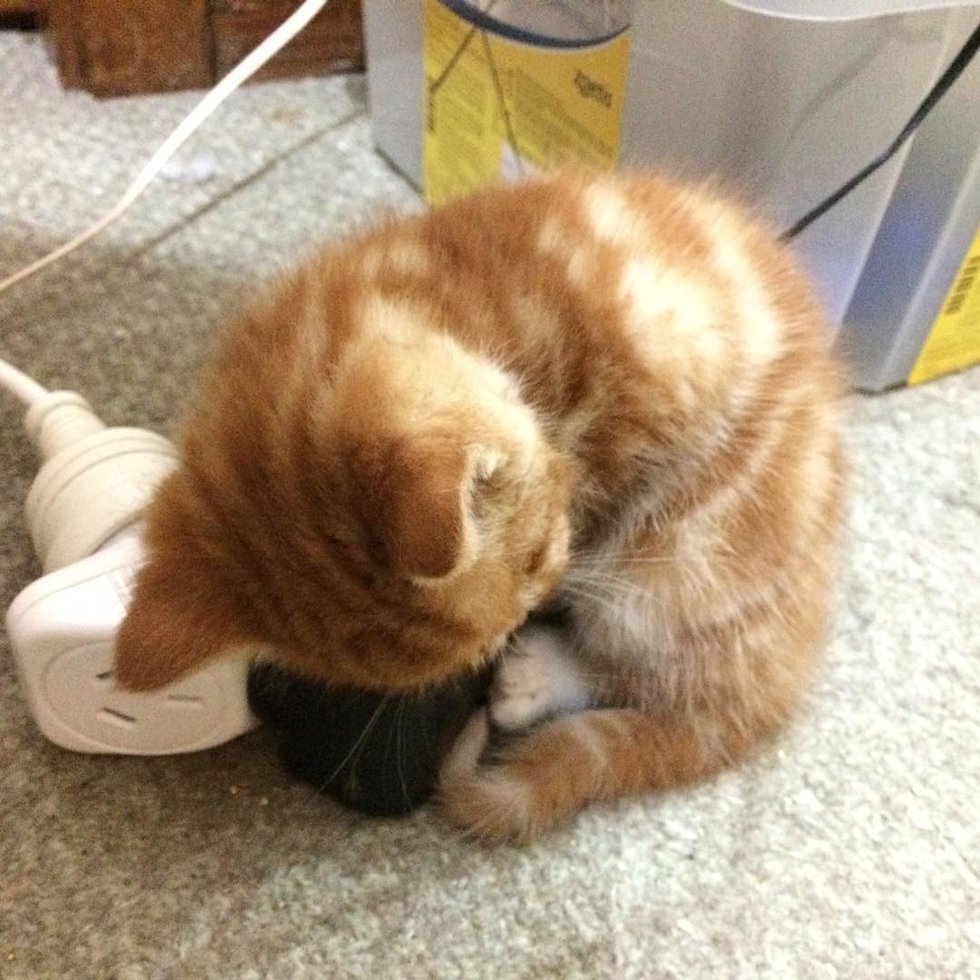 He was around 2/3s his sister's size when they first arrived at Jessie's home.
"By the time they got to 12 weeks, he was half her size," Jessie told Love Meow.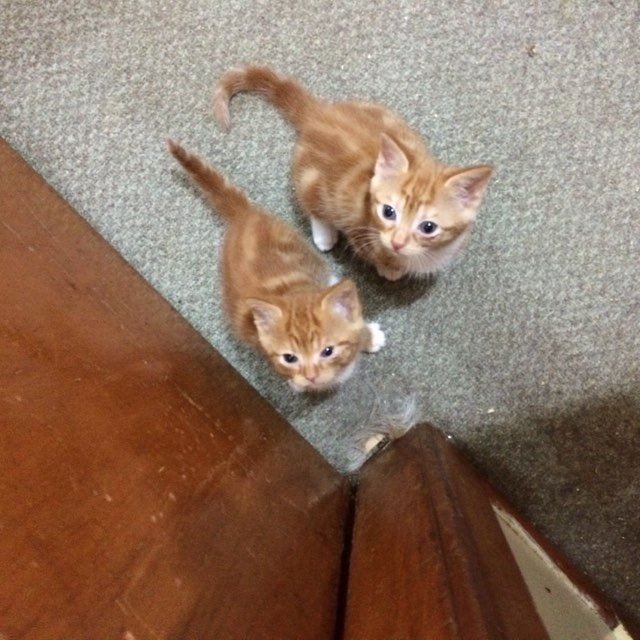 Jessie and the vet team are trying to find out exactly what caused Widdle's slowness in growth, but the little kitty is doing very well and as happy as can be.
"We have a line of testing worked out for him that he is currently too young for, but for now he is very happy and by all accounts, seems healthy," Jessie told Love Meow.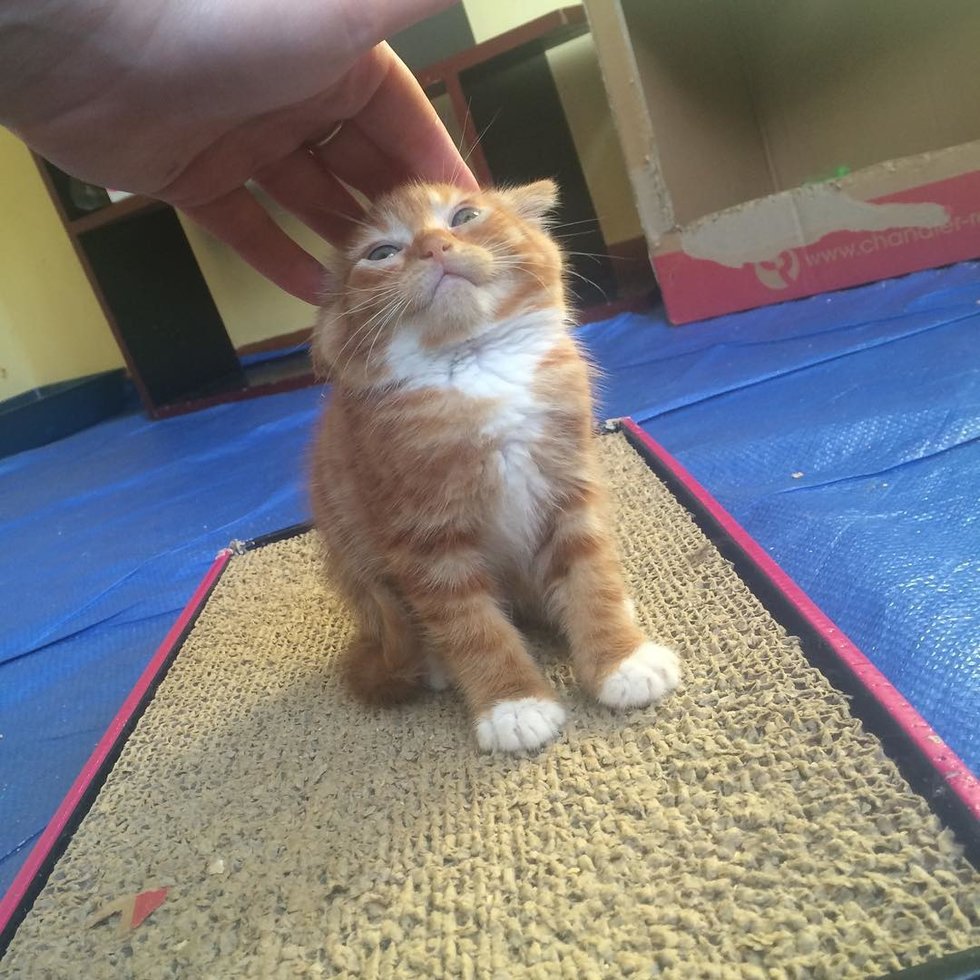 Widdle has a larger-than-life personality.
The ginger boy chose his broom, and no one else shall touch it.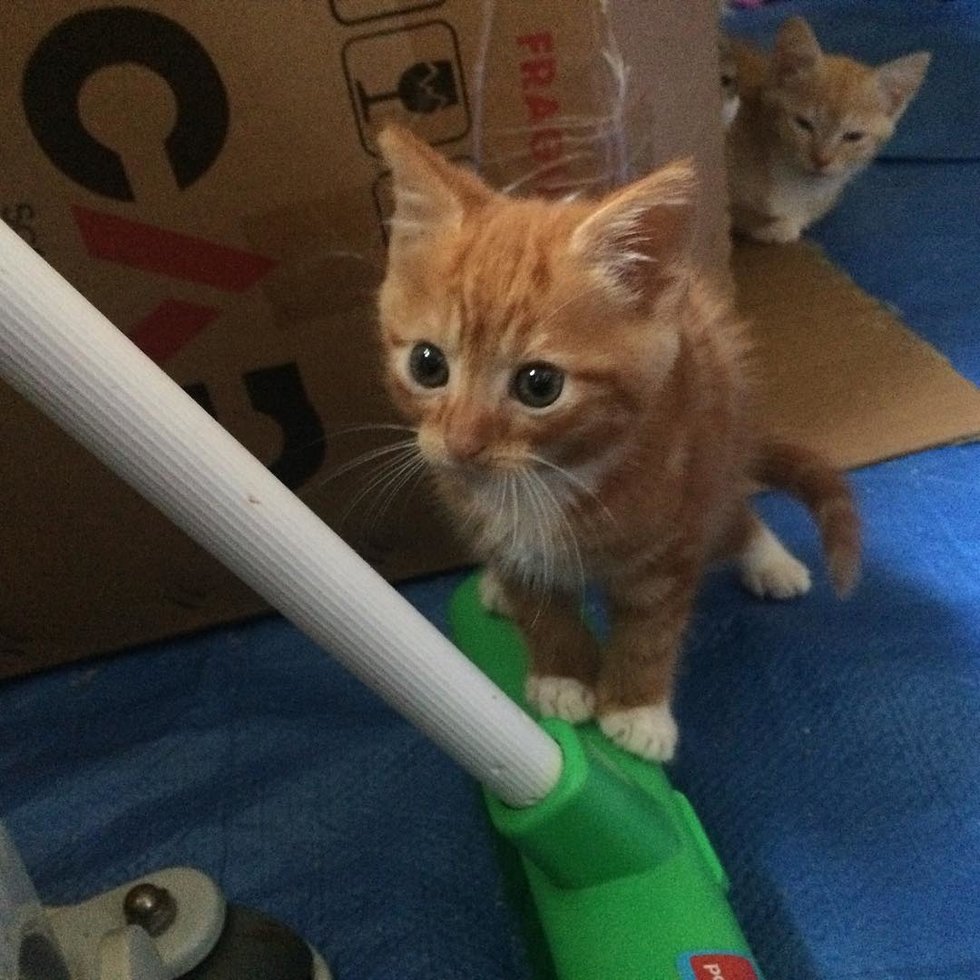 Whenever he visits Jessie's vet clinic, he will climb on everyone's shoulder to offer them some "help". He makes sure that no shoulder will be left empty if he spots one.
Widdle gladly helps answer calls at the front desk.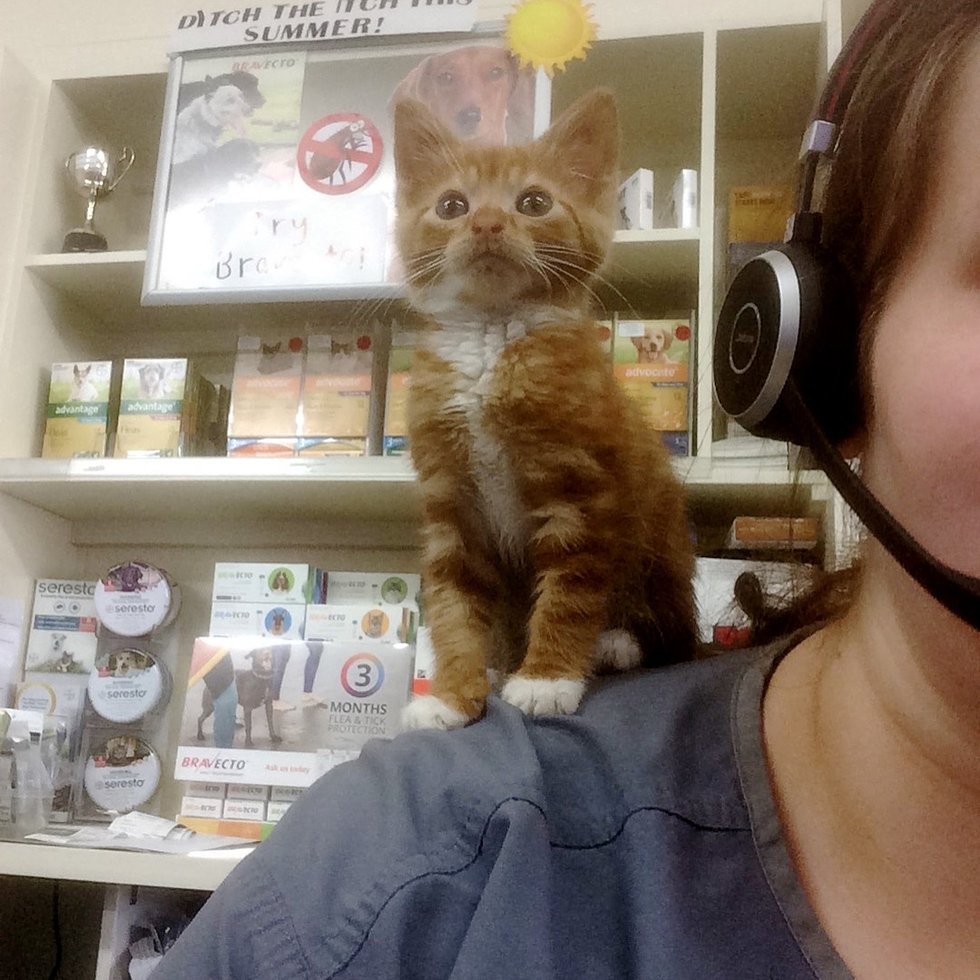 "Widdle comes to work with me nearly daily. He is my buddy," Jessie told Love Meow.
"He is a shoulder cat through and through, to everyone – whether they like it or not."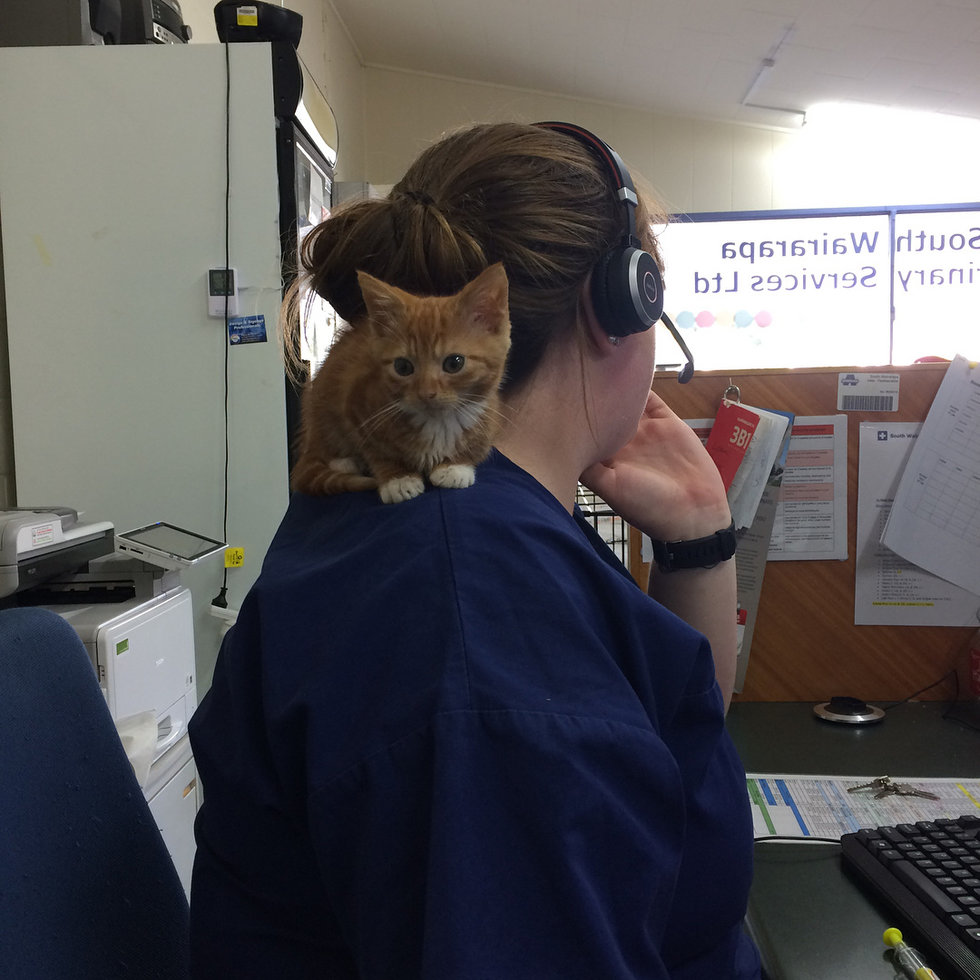 Jessie made him a tiny origami hat.
"Widdle was fashioned a hat in complimentary colours," Jessie said.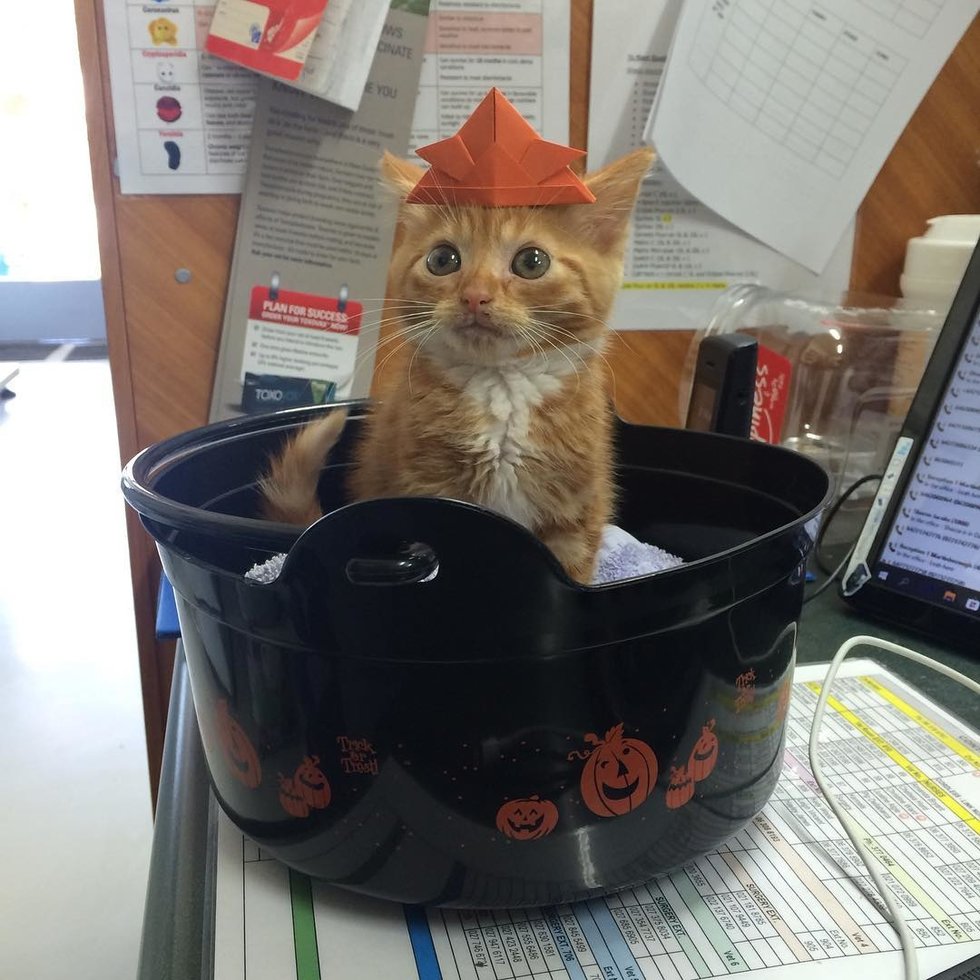 "He weighed about 360g when he came in and weighs about 750 now. He's 17 weeks old now and about the size of a 7-week-old kitten," Jessie told Love Meow.
Stretching those tiny paws!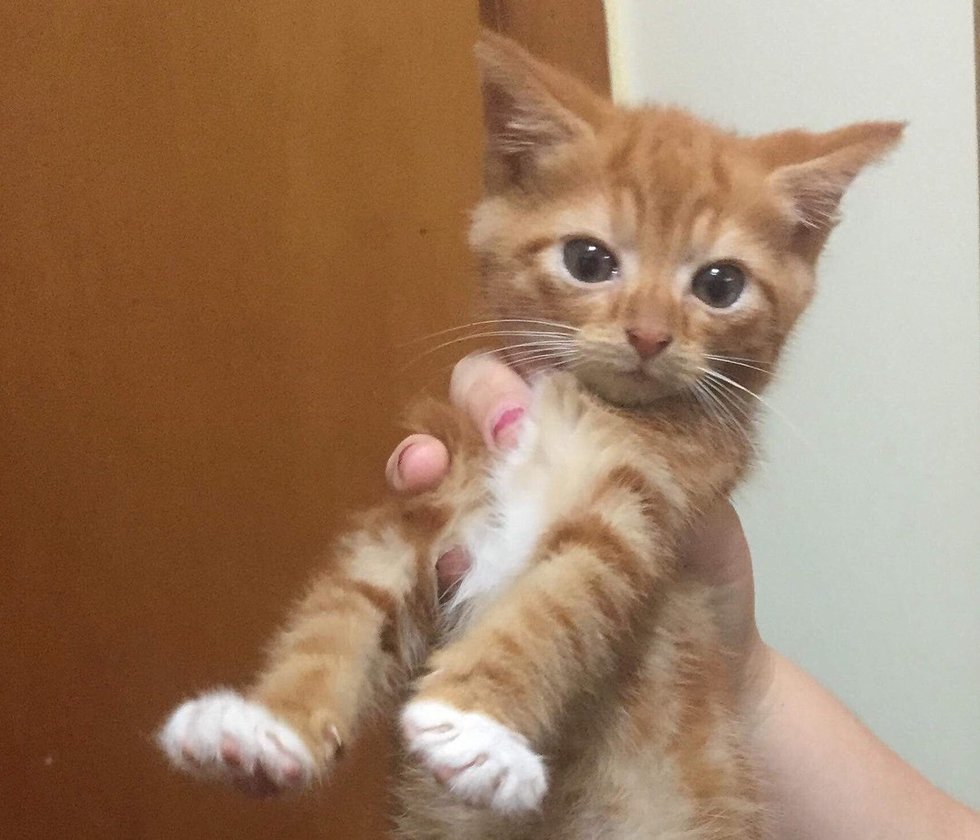 "A tiny crown for a tiny King."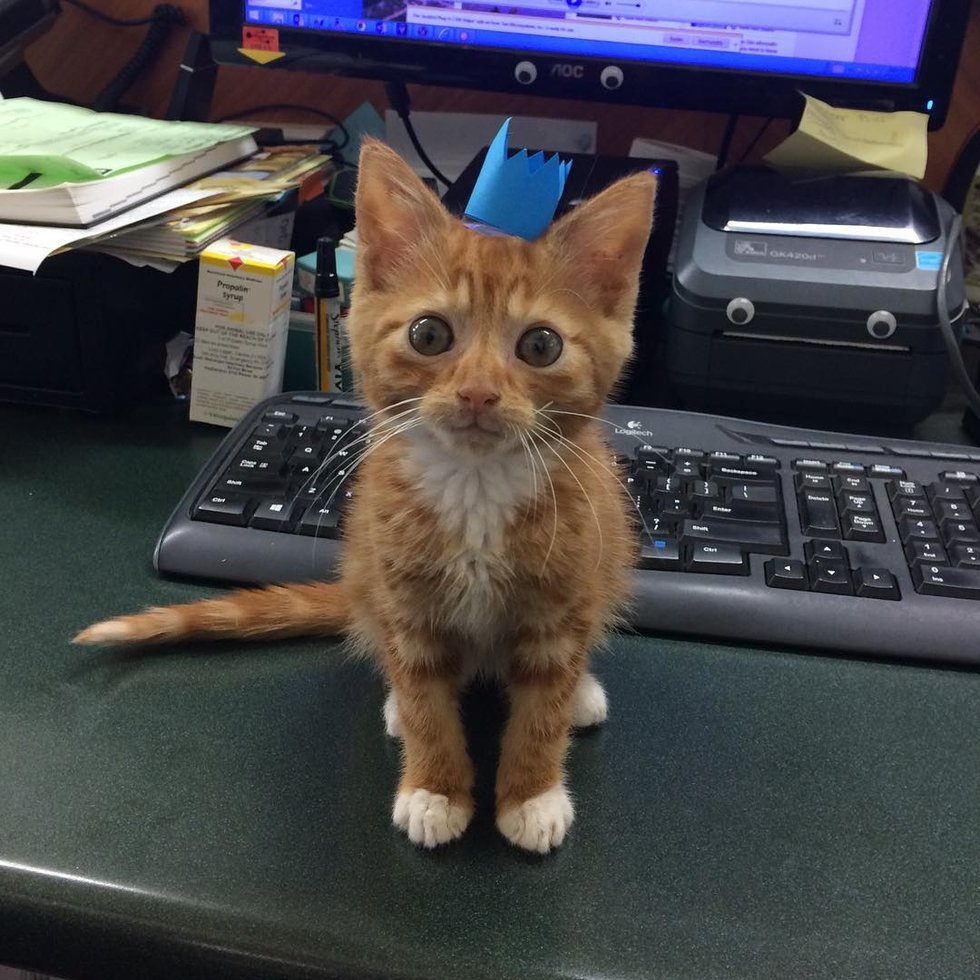 Little Widdle crept his way into Jessie's heart, and she simply couldn't part with him.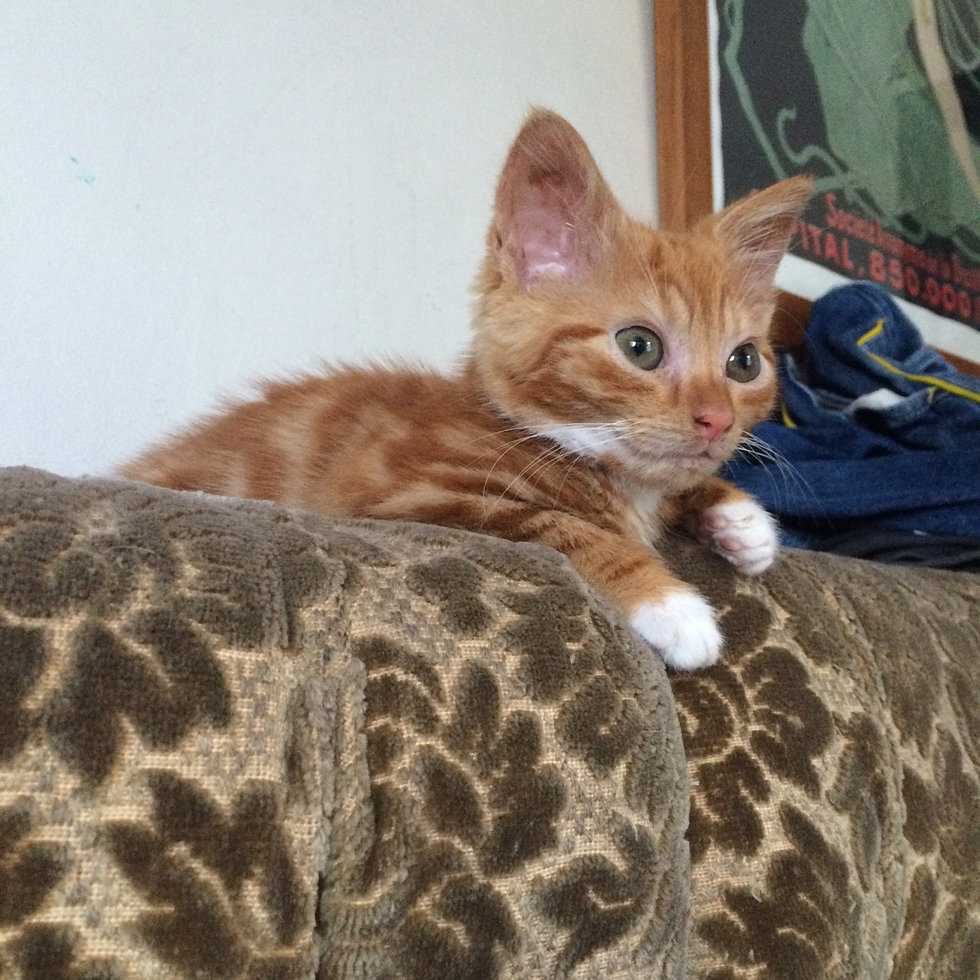 "He is the happiest little critter and very relaxed and loving. He hops onto everyone's shoulder so he can be tall. He is my pride and joy," Jessie told Love Meow.
Widdle may be a forever kitten, but he has a big heart filled with love.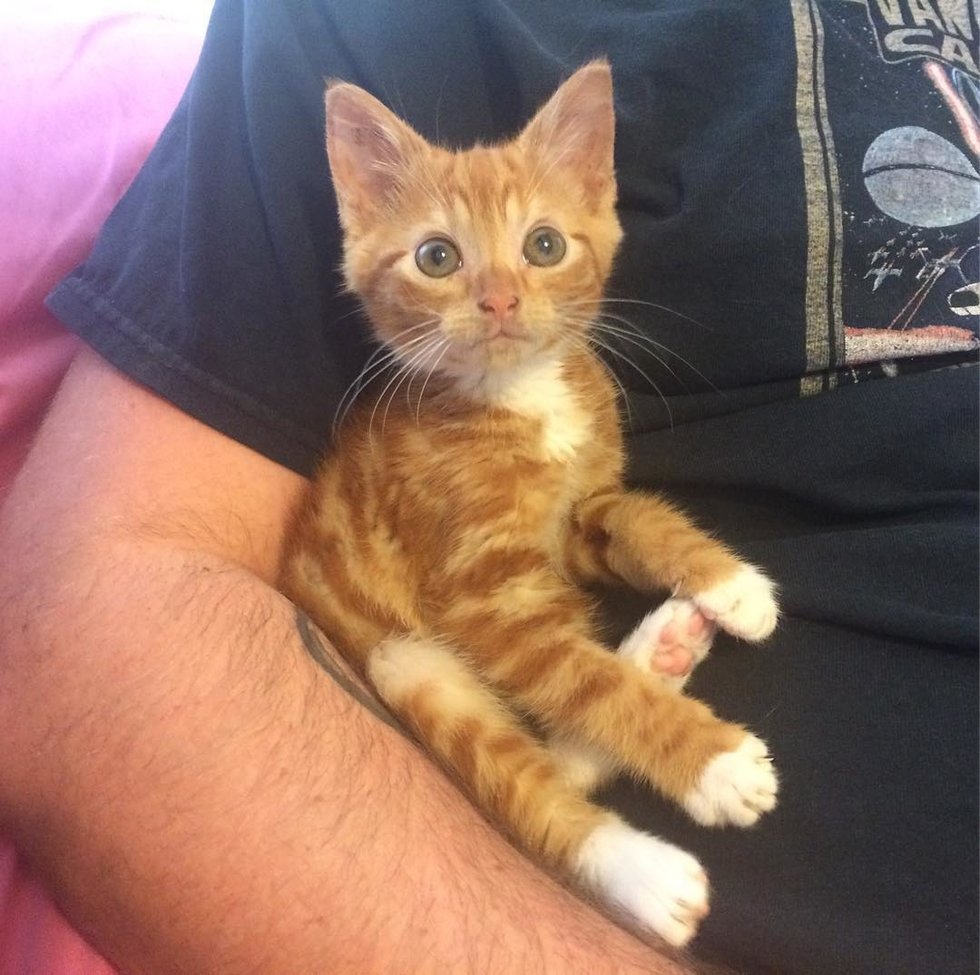 Little boss!
Share this story with your friends!
Source: lovemeow.com
(Просмотров: Всего - 102, Сегодня - 1)