Four months ago, a young woman and her neighbors found a crying kitten stuck in a tree during a rainstorm. When they tried to grab her, the kitty kept climbing away.
One of the neighbors brought out a bed sheet when they realized that the frightened feline started going higher.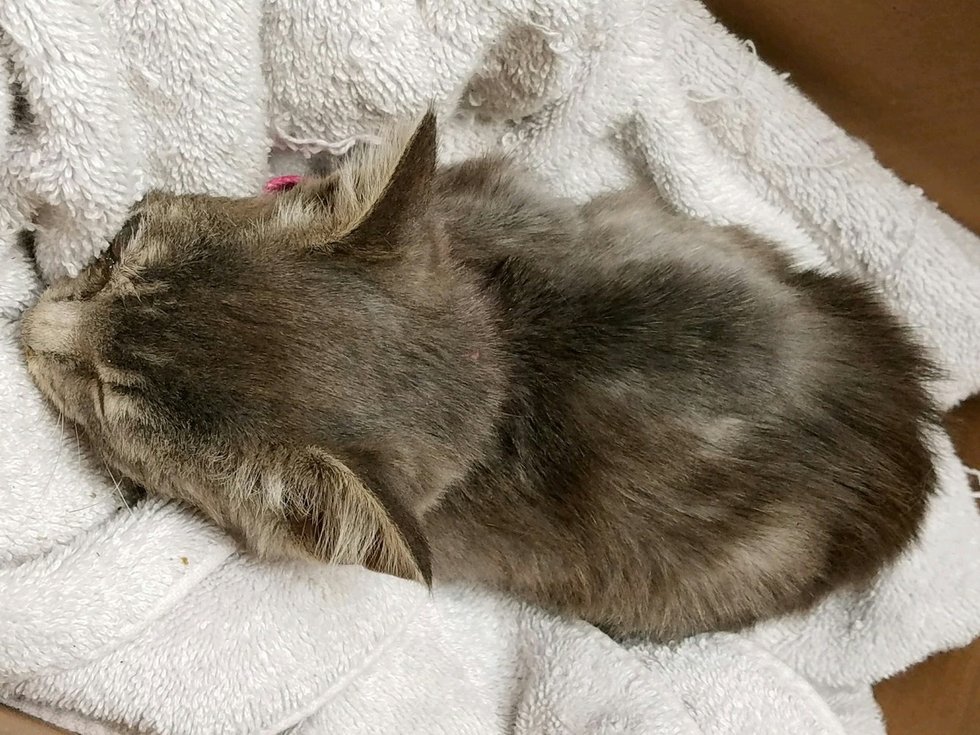 It was a rainy day when they heard meowing coming from outside their apartments. Several people came together to rescue the kitty. As they tried to coax the kitten down the tree, she went farther away from them.
"She kept climbing out of reach. It was raining, so the tree was probably slippery. Eventually, she just fell out of it and we were able to catch her in a bed sheet," the young woman, reddit user stuffybottle, told Love Meow.
They quickly noticed that the kitty had one terribly infected eye. Since no one claimed her, the woman offered to adopt her and named her Calypso.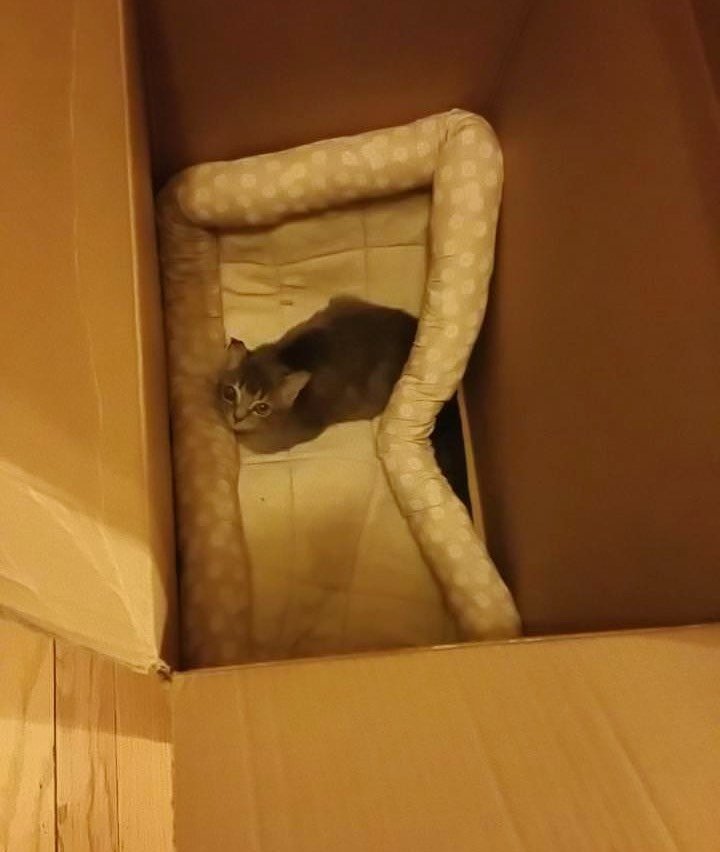 The kitten was scared after the ordeal. With some food and lots of patience, she began to feel more comfortable at home — in her very own security box. Slowly but surely, the kitty started to come around.
"After I brought her home, I let her be, and one day I woke up with her sleeping at the end of my bed," the young woman told Love Meow.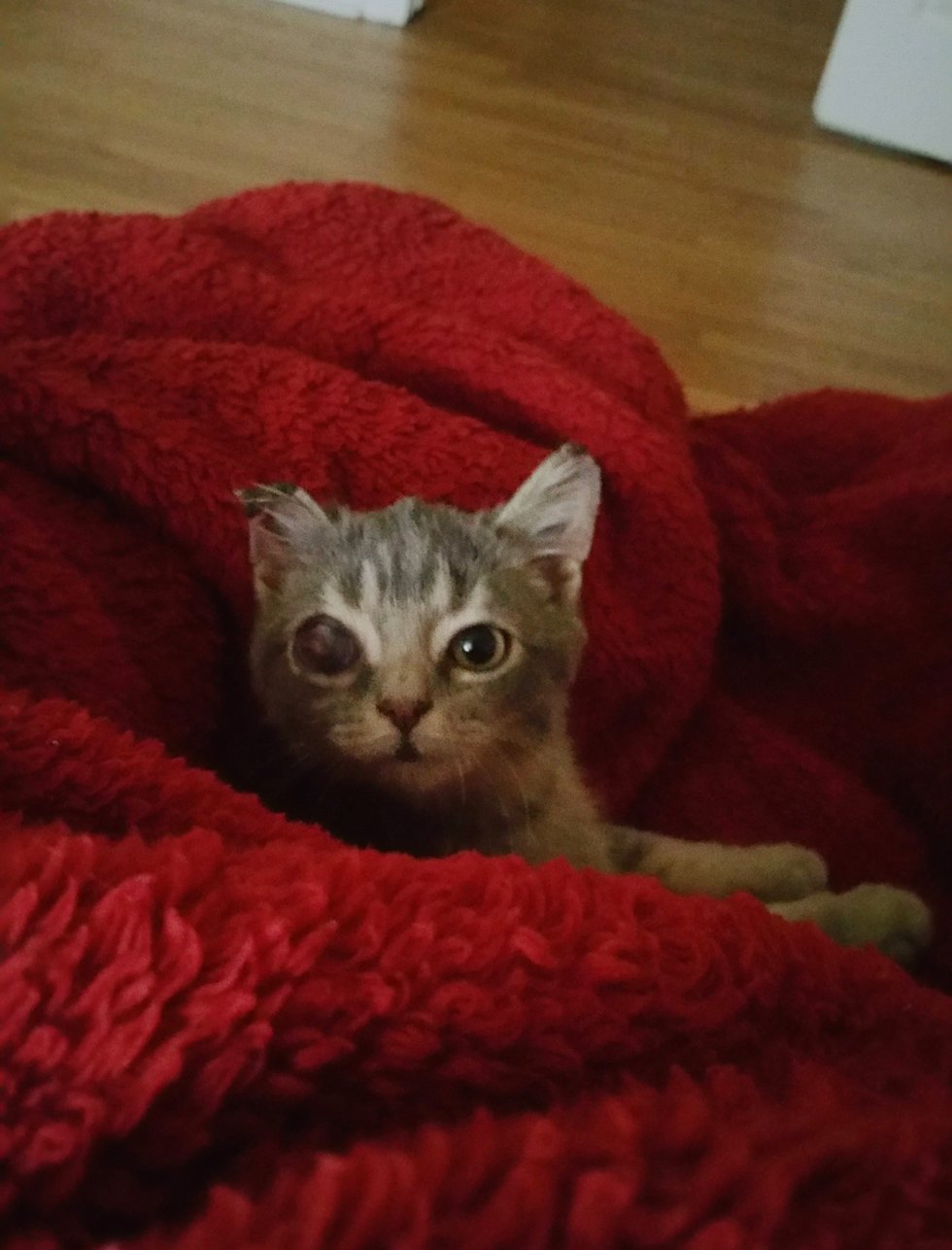 "Her bad eye was already blind and would need surgery. The vet estimated that she was three months old at the time."
Calypso decided that she would follow her human wherever she went, making sure that she would never be alone.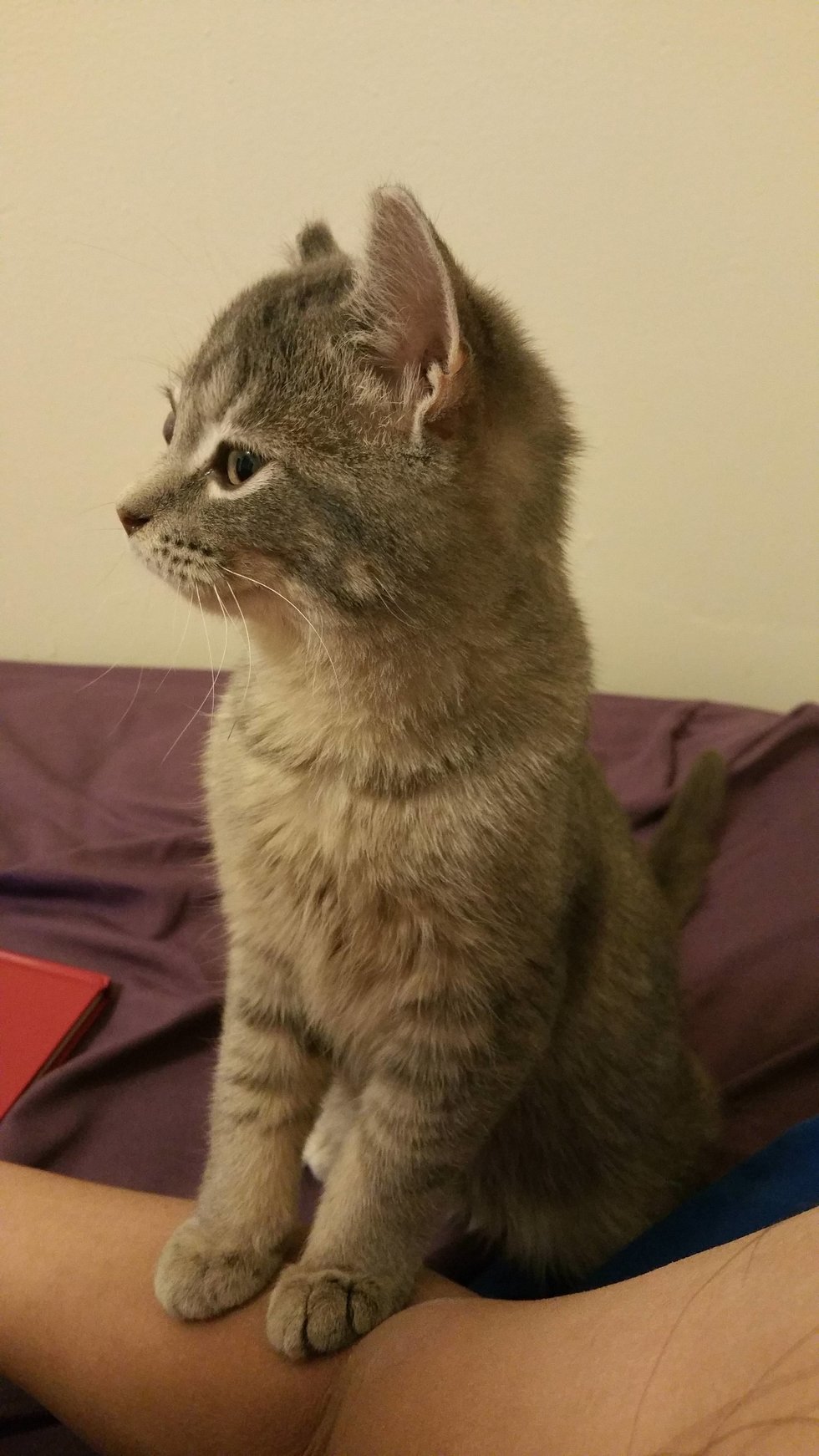 She's equipped with a purr motor.
"Calypso is a bit of a purrer and likes to be close at all times."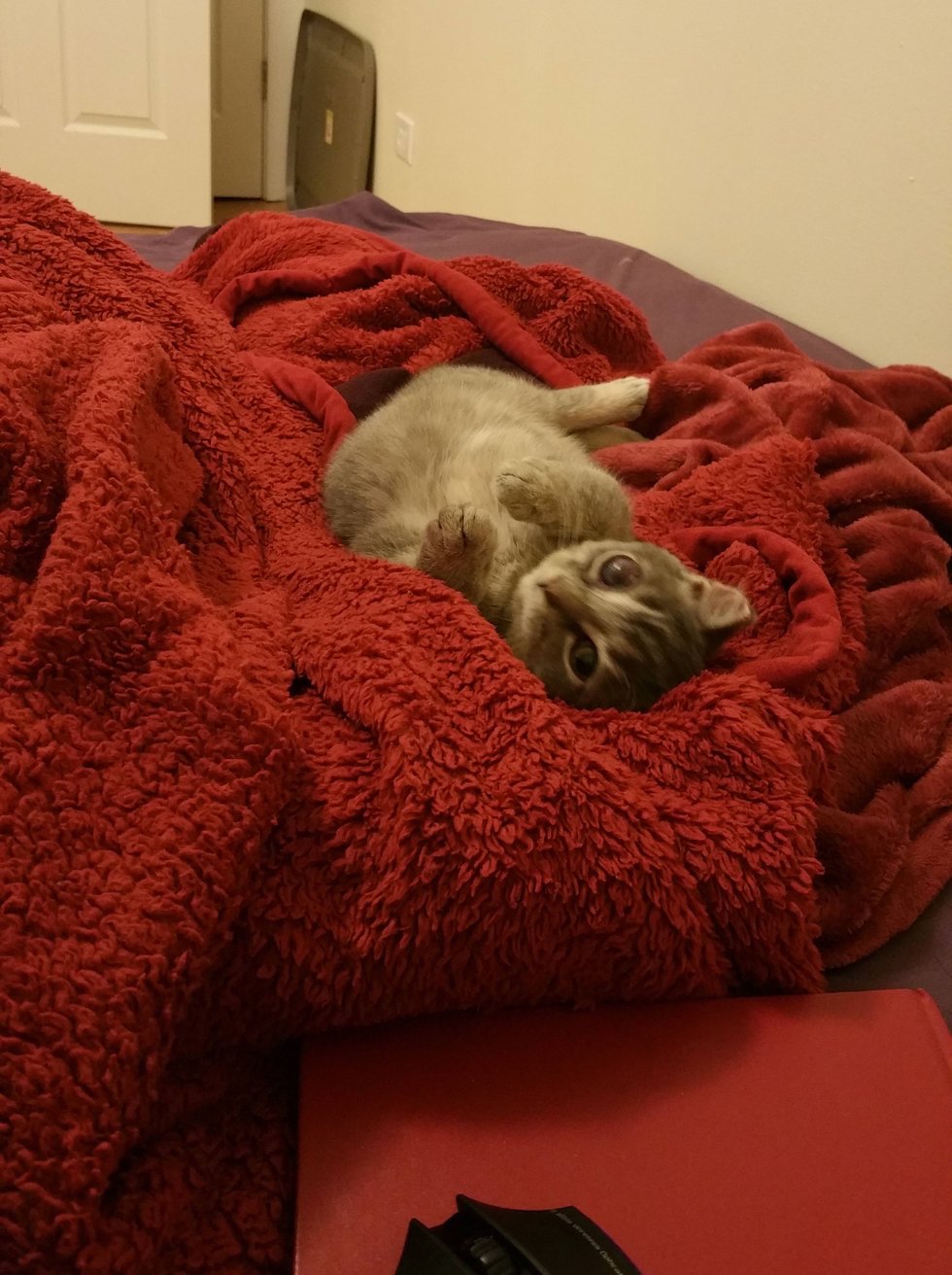 "She's a cautious cat, but curious and smart if you give her time to approach things on her own. She has a really good memory — she still remembers the vet tech who gave her her first vaccines."
The sweet kitty became her human's little study partner.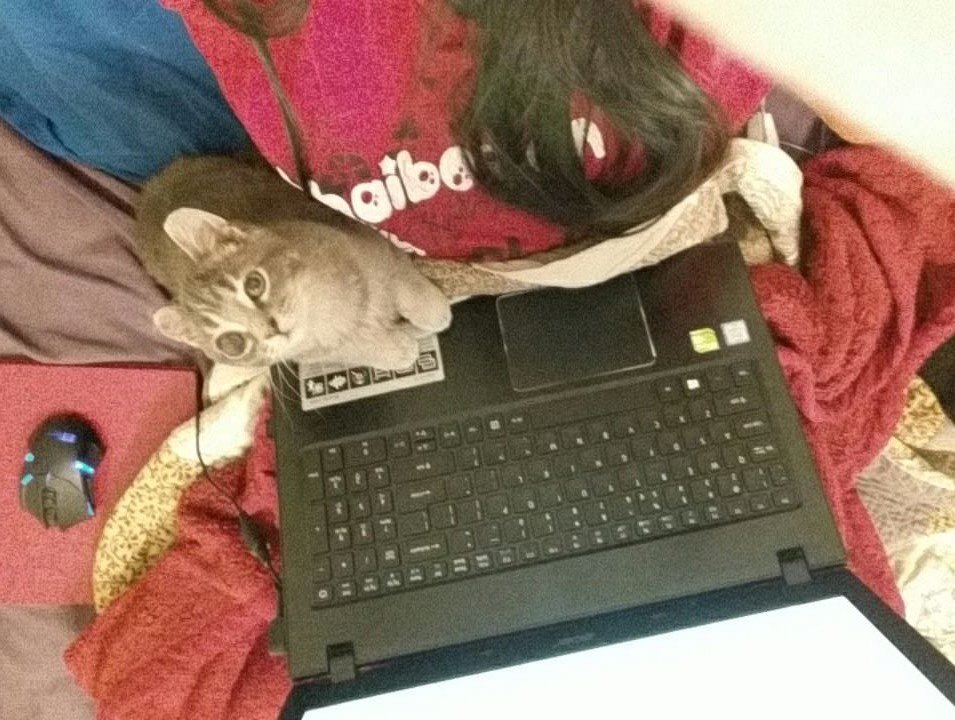 Calypso needed to remove the bad eye to avoid infection so that she could live a pain-free life. Right before Christmas, she underwent the procedure.
Cuddling with her trusty stuffed toy during her fast recovery.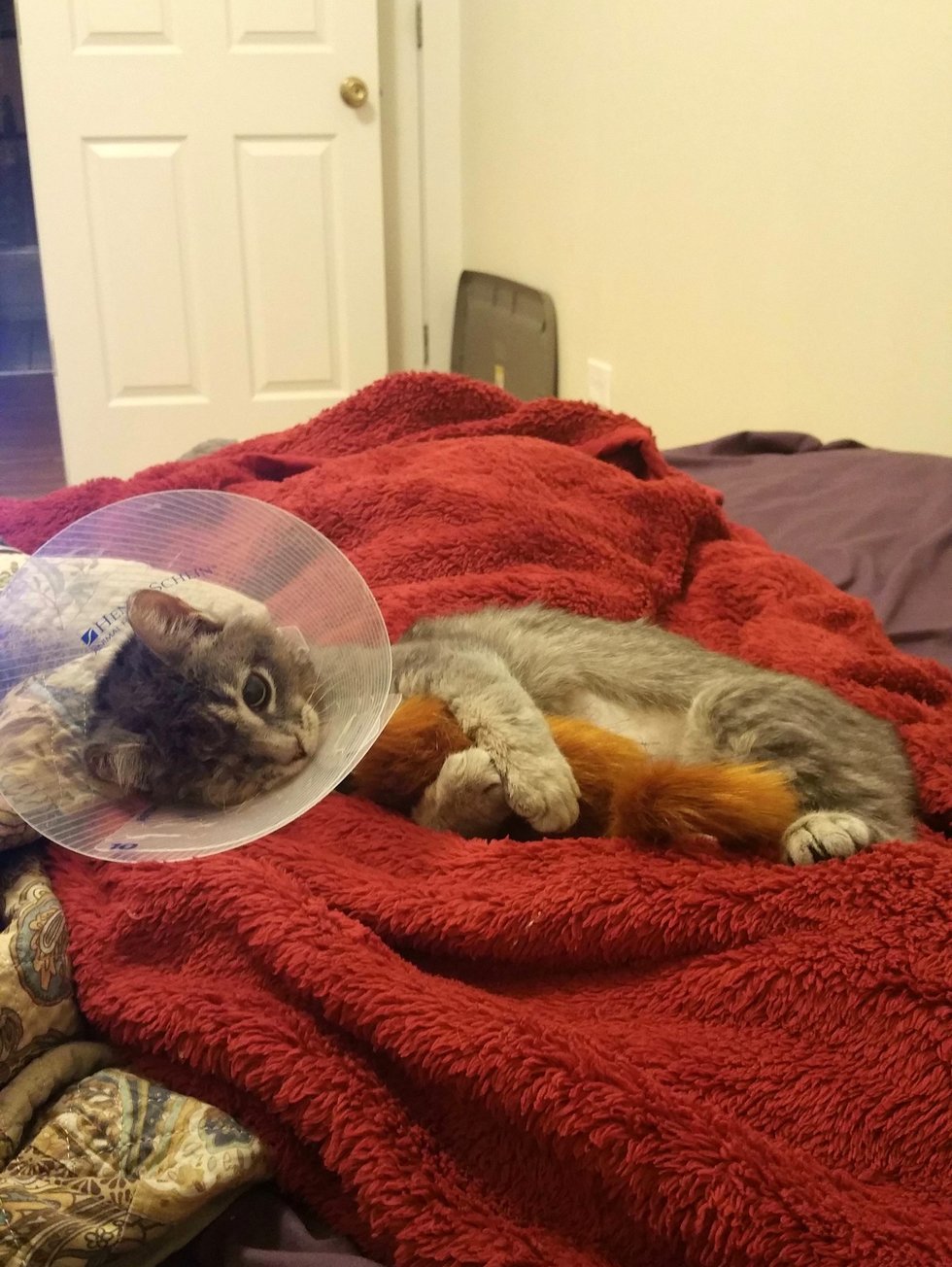 "She's pretty much fully recovered now. The last time I took her to the vet, she weighed 5.3 pounds!"
Study time now means snuggle time with the human she loves.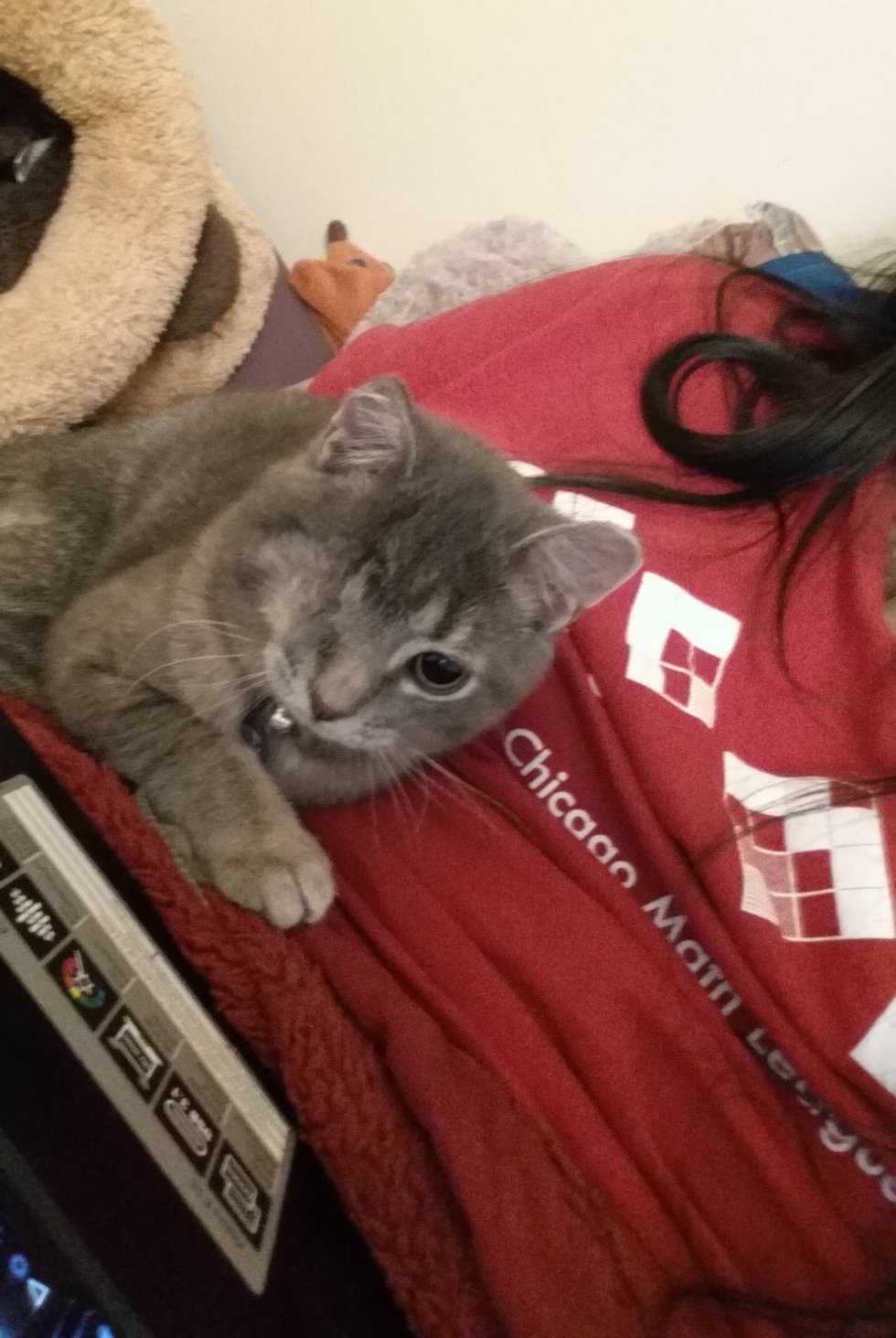 "She's very comfortable with me now but she doesn't like other people, which is normal for ferals who have little contact with humans before three months," Calypso's human mom told Love Meow.
The one-eyed kitty doesn't want to go anywhere but to be with her human mom.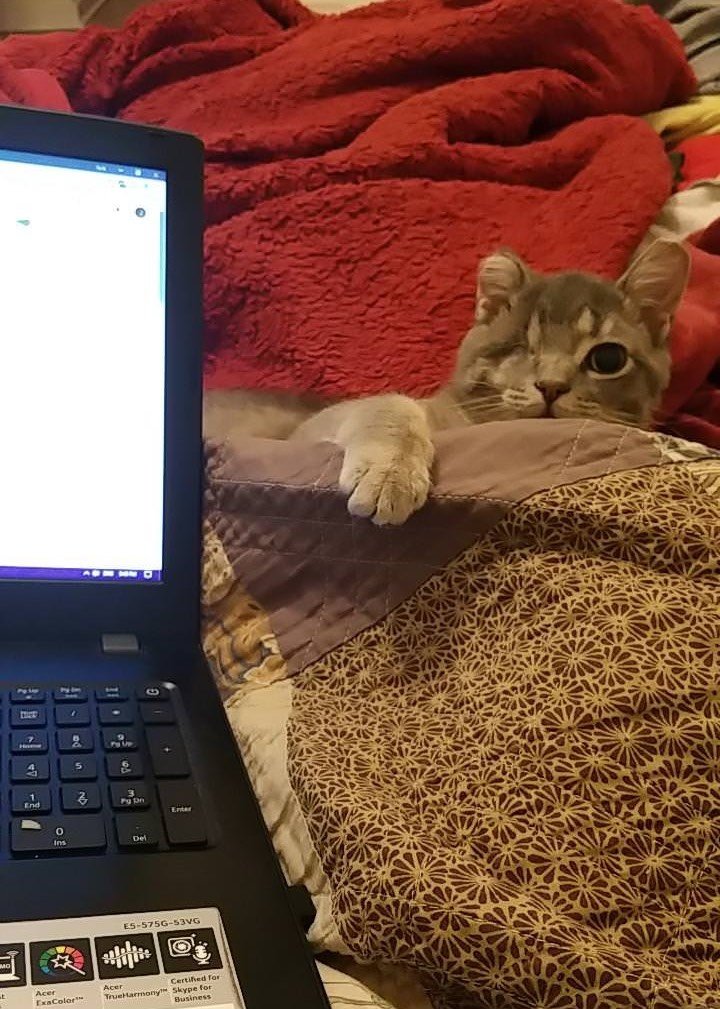 Calypso offers a helping paw and some feline wisdom during study time.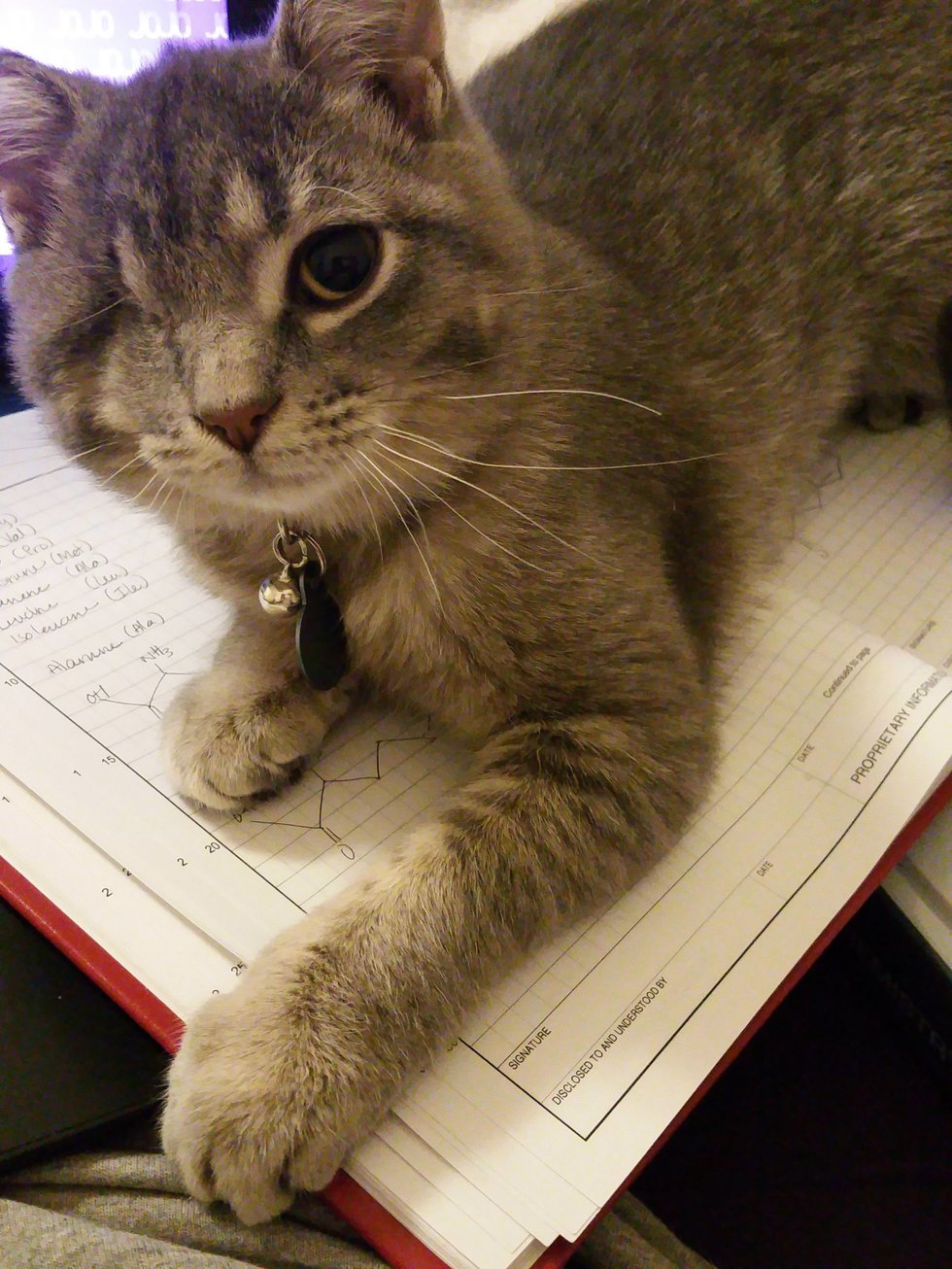 The smart kitty convinces her human to take a break from work.
Cuddling with a cat may just be the purrfect way to relax and recharge. Who could possibly say no?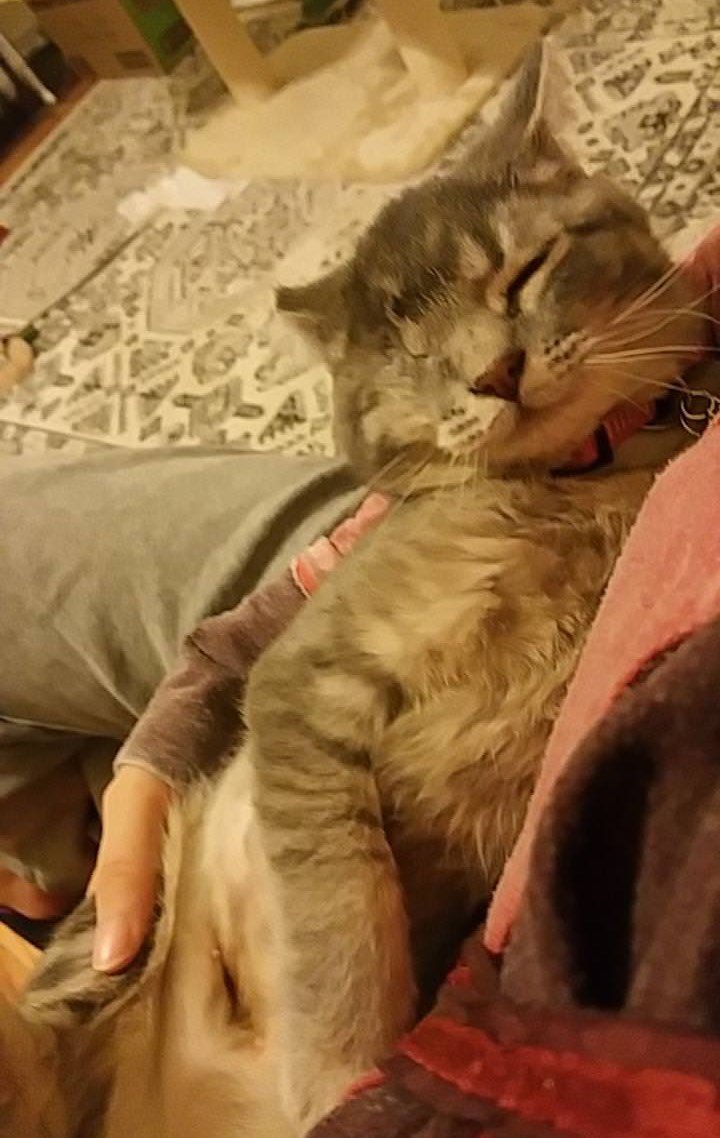 "She's going on eight months old now and she's a sweetheart," the young woman told Love Meow.
Calypso waits by the window for her human. "She greets me at the door when I come home."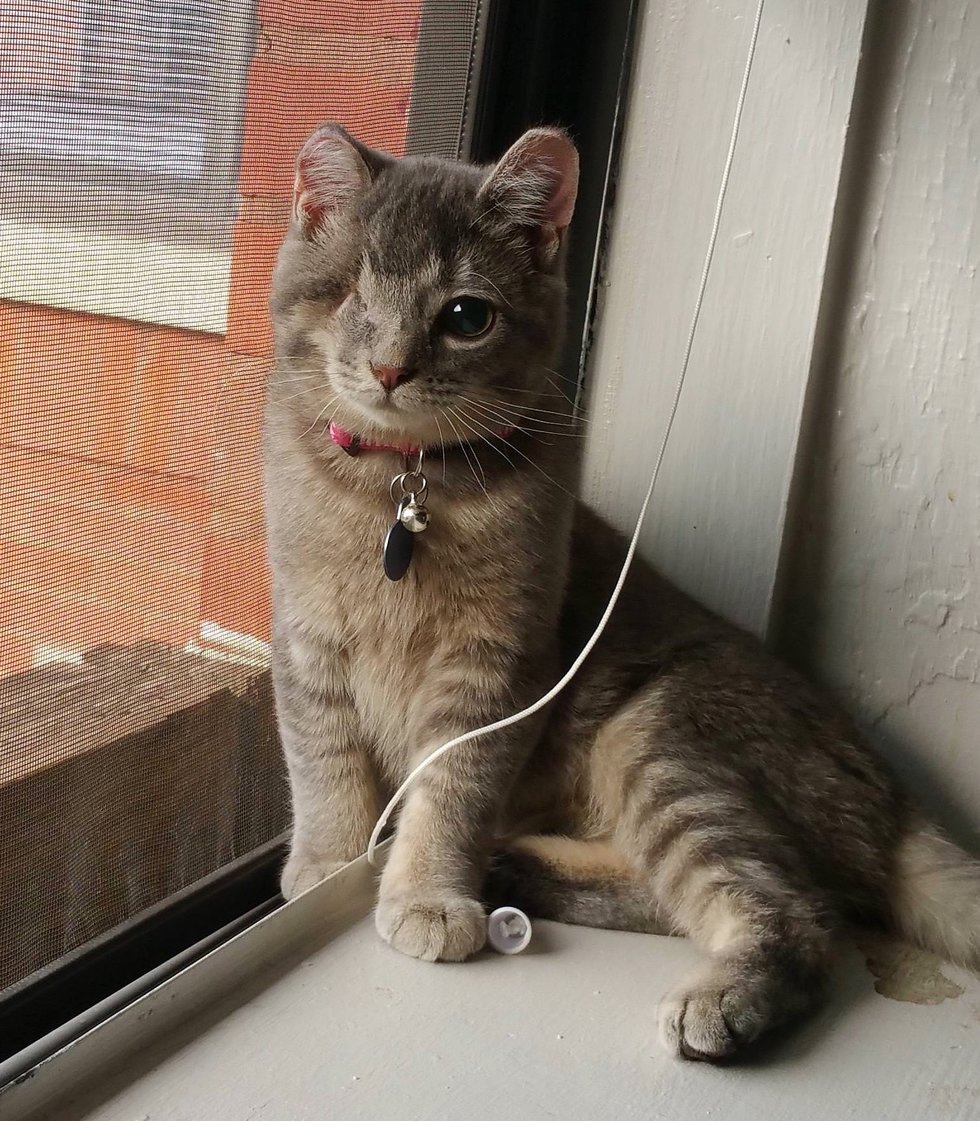 The sweet kitty has blossomed into a playful, happy and curious cat.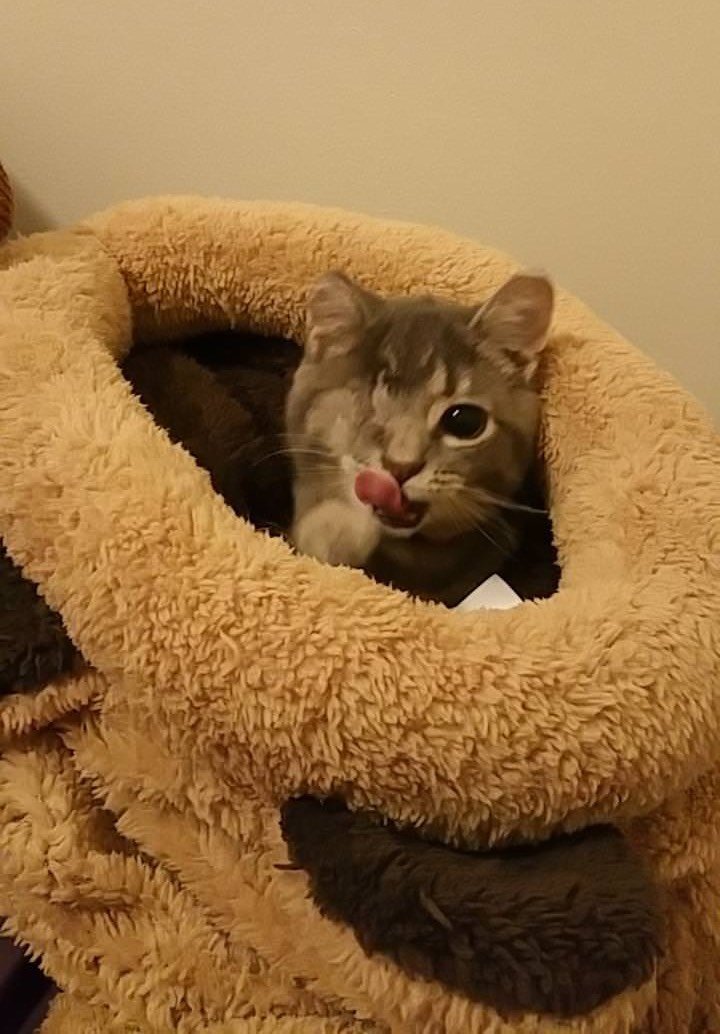 Nothing makes Calypso happier than being by her mom's side and keeping her company and supervised.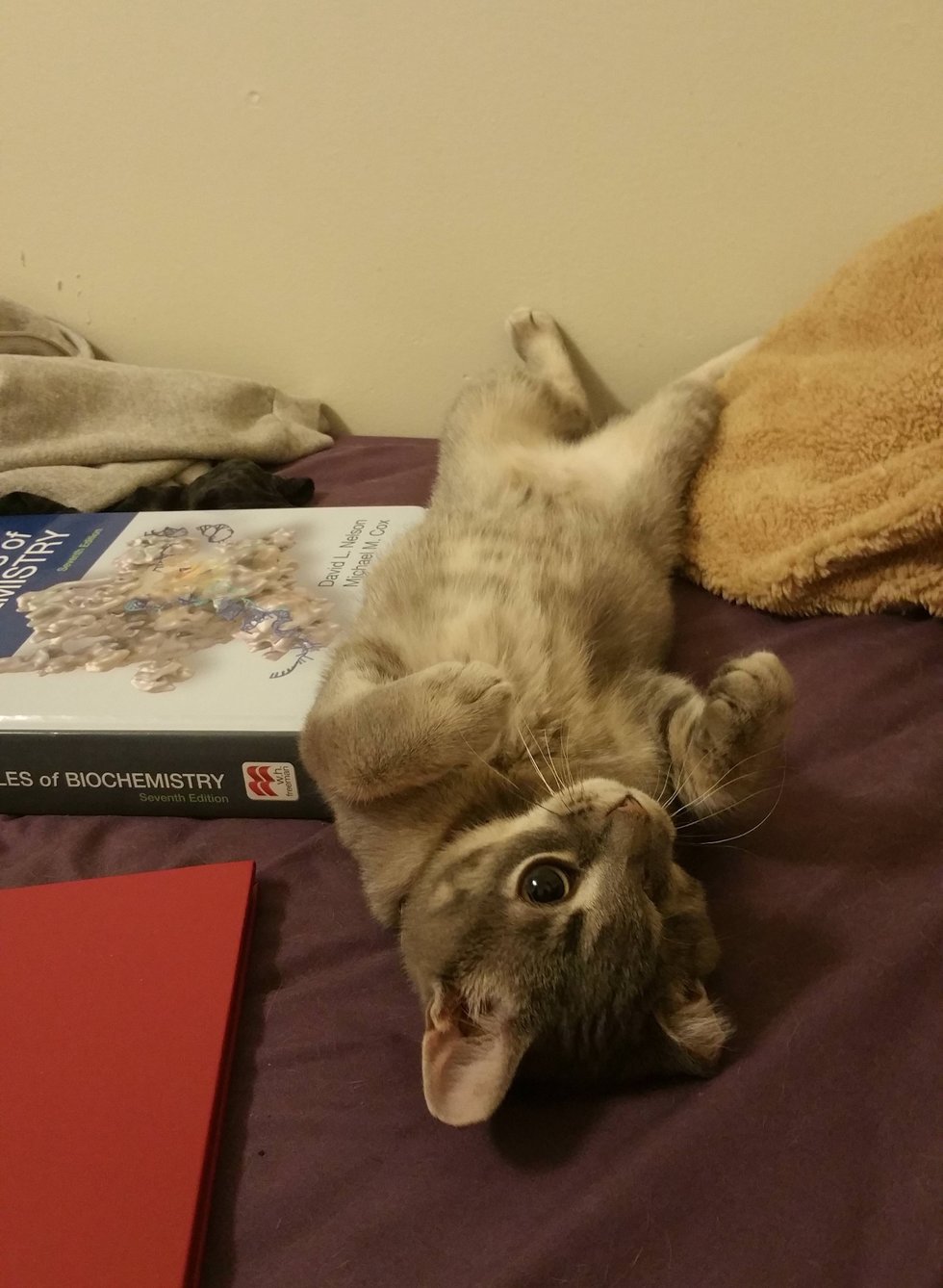 The little scaredy cat is no more.
Calypso loves to snuggle and will purr up a storm whenever she gets some lovin'.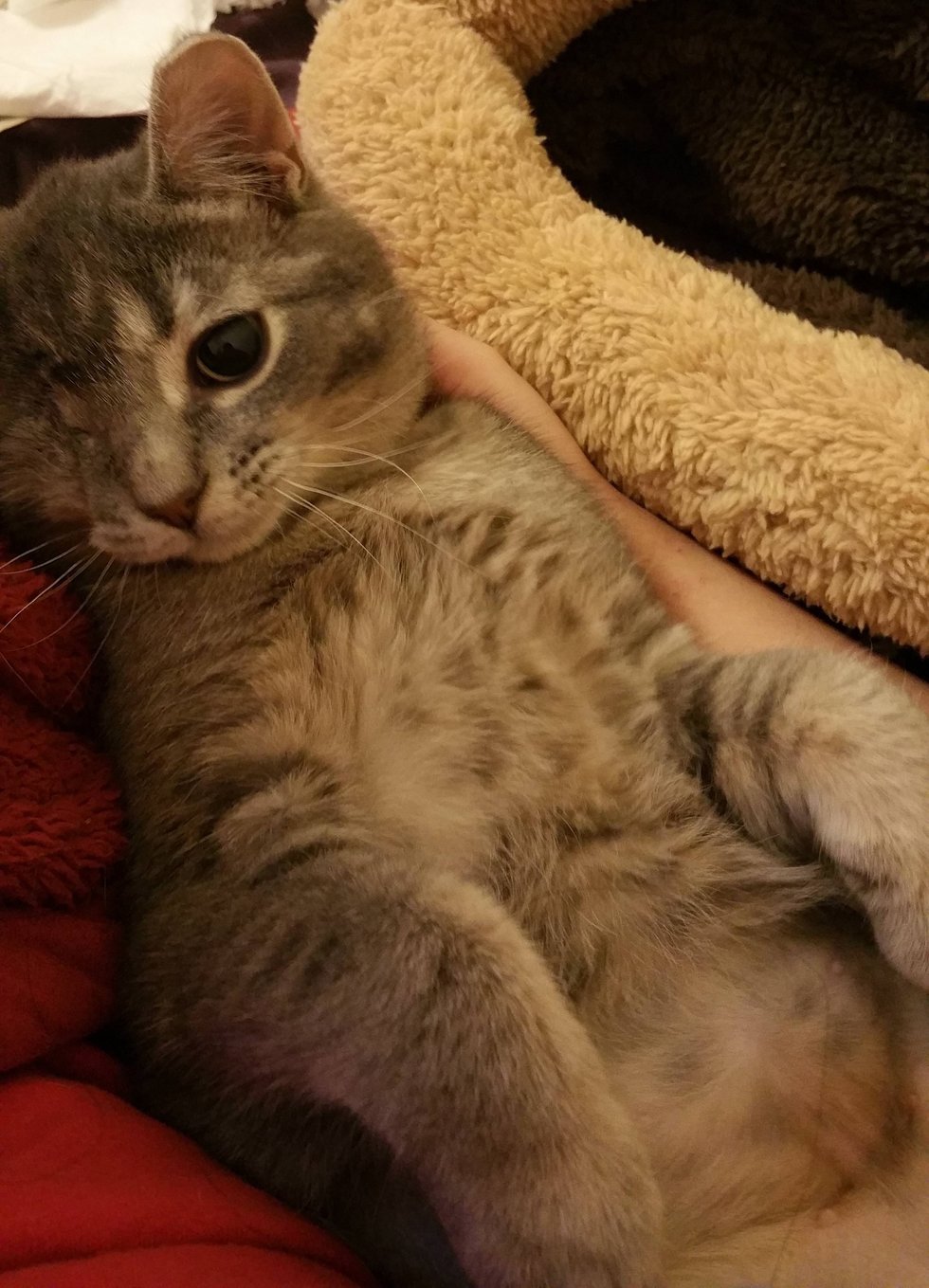 The former street cat has found a place to call her own and someone to love and cuddle with for life.
"I could not have asked for a better cat!"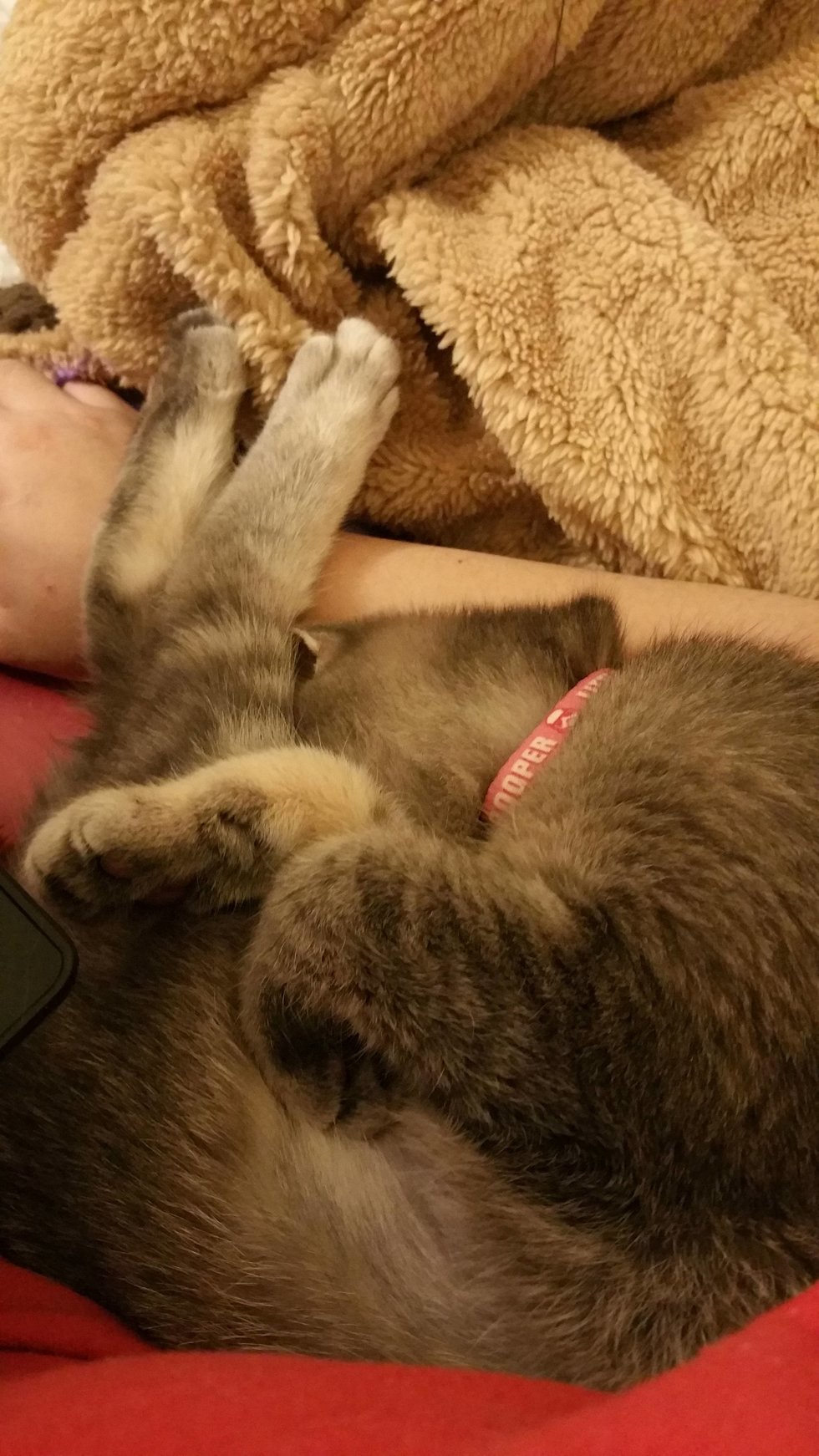 Share this story with your friends.
Source: lovemeow.com
(Просмотров: Всего - 14, Сегодня - 1)